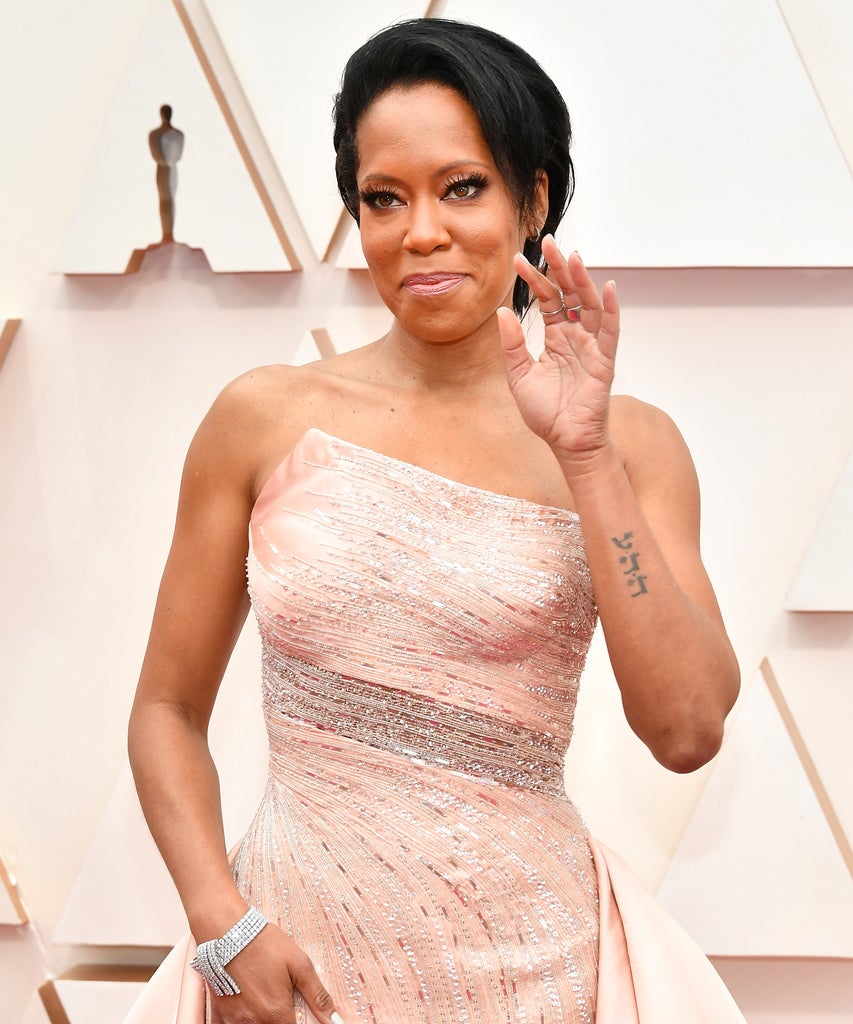 When 2020 Oscars presenter Regina King stepped onto the red carpet tonight in a blush, one-shoulder Versace gown, fans had one big question about the prominent tattoo on her forearm: What does it say?
The ink, as King explained in an appearance on The View in 2017, actually translates to "unconditional love." The message isn't just an uplifting one at its core; it comes with a particularly meaningful backstory for the award-winning actress, too.
"[My son and I] were taking Kabbalah classes," King told The View hosts. "He said, let's choose three [designs] each and not tell each other which ones they are and whichever one is matching, that's the one we're going to get tattooed — and we both chose unconditional love." How's that for kismet?
King's meaningful arm piece isn't her only ink. She also has an ample design on the top of her foot showing a nude woman with giant butterfly wings extending from her back.
We're not exactly holding out for a twinning tattoo story between King and her son on that design (though we would love to be wrong about that), but knowing King's appreciation for all things spiritual and uplifting, we wouldn't be surprised if that tattoo has an inspiring origin story, too.
This story has been updated.
Like what you see? How about some more R29 goodness, right here?
Charlize Theron Is Now A Brunette
Emilia Clarke Goes Back To Brown
Will Jackson Maine's Beard Be At The Oscars?
Erika Stalder Read More